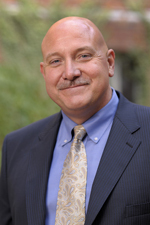 Co-founder Patrick Culpepper began  Progressive Foam in April of 1992 by borrowing $200,000 from two friends on a handshake. The first facility was a small pole building located just south of New Philadelphia, Ohio where we manufactured insulation for use behind vinyl siding. Twenty years later, we now operate out of a 111,000 square foot facility on 10 acres in Beach City, Ohio and a 220,000 square foot building in Gnadenhutten, Ohio, and have had our products installed on over half a million homes in the United States and Canada.
Progressive Foam is a foam manufacturing company dedicated to the commercialization of innovative building products. With strategic anchors in product development and innovation, advanced process technologies, and marketing for product commercialization, we invented and brought insulated vinyl siding to the marketplace.
Although siding insulation for vinyl siding is still our dominant product, we have since diversified our offering to meet the needs of the entire siding market, now offering siding insulation that can be paired with fiber cement, engineered wood, steel and others. All of our siding insulation products help meet the needs of energy-conscious remodelers, builders, and homeowners.
To provide innovative siding insulation systems to make homes comfortable and energy-efficient.
We exist to honor God in all that we do and serve Him by serving others.
Integrity, respect, excellence, service, interdependence and listening
Our Manufacturing Processes
In addition to the energy saving properties of the product itself, Progressive Foam has devoted itself to innovations in energy efficient manufacturing. Progressive Foam has developed innovative scrap recycling methods as well as computer monitoring technology to ensure absolute product consistency and minimal waste.
In November 2011 Progressive Foam was named a Certified FirstEnergy Efficiency Customer in recognition of our valued participation and for committing to energy efficiency and peak demand reduction projects to FirstEnergy's energy efficiency compliance program.